Zhongneng Vehicle Group conducts training for Red Cross first-aid care members
Views: 1618 Author: Site Editor Publish Time: 2019-02-25 Origin: Site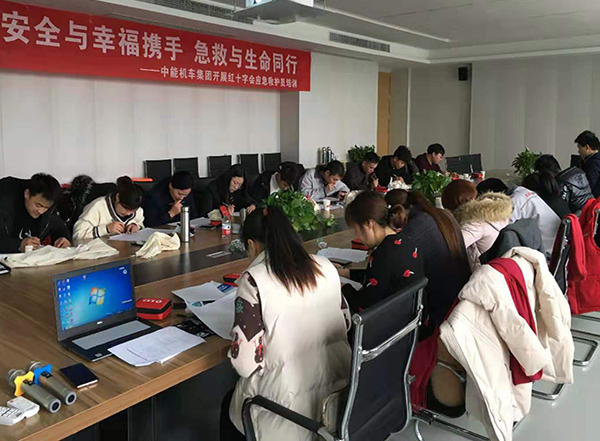 In order to widely popularize the knowledge of first-aid care in the factory and protect the lives of employees, Zhongneng Vehicle Group has recently conducted training for Red Cross first-aid nurses. A total of 23 employees of Zhongneng Vehicle Group participated in the training.
Zhongneng Vehicle Group invited Mr. Su Tao, a secondary rescue trainer of the Red Cross Society of Zhejiang Province, to give a two-day lecture. The training included basic knowledge of the Red Cross, an introduction to ambulance, cardiopulmonary resuscitation, respiratory tract obstruction and procedures. Classification and traumatic care, hemostasis, fixed transport, and other on-site emergency care theory and skills. Through theory teaching and on-site practical operation training, the first-aid knowledge and self-rescue and mutual rescue ability of employees are further enhanced.
The employees who participated in the training carefully listened and practiced positively in class, and said that they have greatly improved their awareness of safety and prevention through this training, enhanced their first-aid knowledge and ability to deal with emergencies. The objective of the factory is that everyone can come to participate, everyone can operate, everyone can be a ambulanceman.
In the training, theoretical examinations and practical examinations were also carried out. Students who passed the ambulance knowledge theory and practical skills assessment will receive the Red Cross Ambulance Qualification Certificate issued by the Jiaojiang Red Cross Society.