ZNEN carries out emergency drills for environmental pollution emergencies
Views: 246 Author: Site Editor Publish Time: 2018-12-29 Origin: Site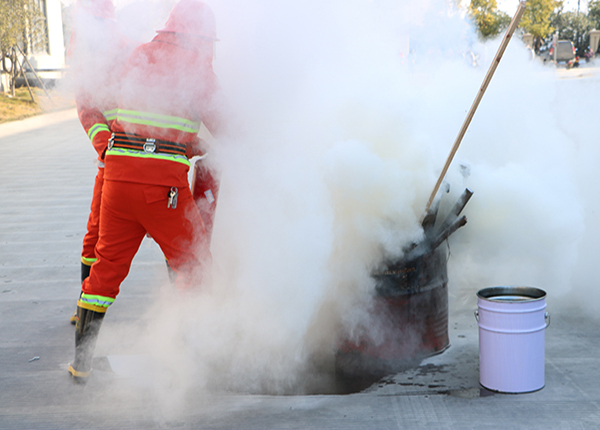 In order to further test the environmental emergency plan system, train the environmental emergency teams, run in and out of the environmental emergency mechanism, and improve the emergency response ability of employees to deal with environmental emergencies, ZNEN carried out emergency drills for environmental pollution emergencies. In the morning of December 29, 2018, Taizhou Environmental Protection Bureau (TEPA) and ZNEN organized emergency drills for environmental pollution emergencies.
The exercise officially began at 9:00 this morning. Simulation of locomotive paint spraying workshop surface paint spraying equipment operation short circuit, resulting in the south side of the workshop waste gas treatment equipment stopped operation, the workshop internal exhaust gas can not be discharged normally. At the same time, the electric spark caused by the short circuit caused the paint fire in front of the spraying station, and the fire occurred in the factory area of ZNEN.
After the emergency drill, Lin Tao, deputy production manager of ZNEN, said: during the exercise, the use of chemical protective clothing, fire fighting clothing and fire extinguishing tools was quite in place. In the event of a fire, they could regulate the operation and put out the fire in a timely manner. This is worth encouraging, at the same time, we hope that we should pay more attention to environmental protection equipment and fire safety hidden dangers, improve our own safety awareness, and strive to prevent trouble in the early stages.
At this point, the locomotive group in the emergency exercise concluded successfully, the staff are back to work normally.
| | | | | |
| --- | --- | --- | --- | --- |
| | | | | |