The first mini marathon competition
Views: 1325 Author: Site Editor Publish Time: 2018-11-10 Origin: Site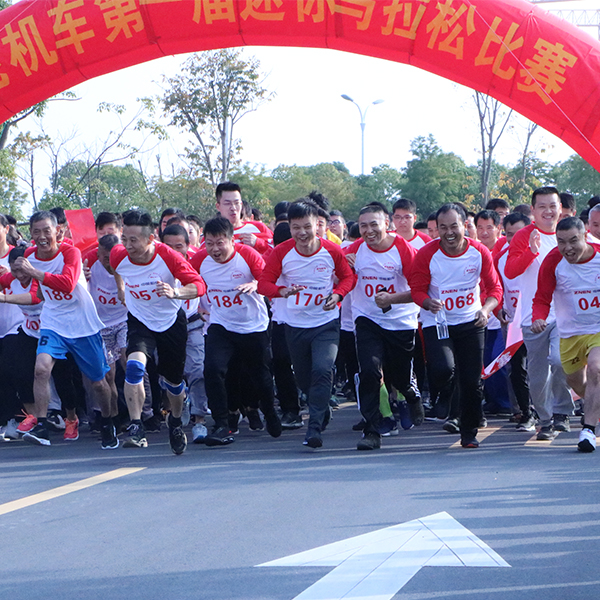 At 8:00 a.m. on November 10, the first mini marathon race of Zhongneng Vehicle with the theme of "perseverance and self challenge" started passionately , more than 200 competitors from all departments articipated in the race. This activity is sponsored by the company and co organized by Fangyuanguoqiang·yuehaicheng and Taizhou Bank. It aims to enhance the physical fitness of employees, enhance the friendship of employees, and improve the cohesion of the Department. At the same time, it aims to pass on the spirit of "challenging ourselves and never giving up" of the company.
The event is a 5K Mini run, starting and ending at the company. In the competition field, 207 athletes have dedicated a wonderful competition with their indomitable spirit. In just two hours, we enjoyed the surprise brought by the first Mini marathon. When the gunshot sounded, the athletes stepped forward with their eyes firmly on the front, and all the staff were boiling with blood. Zhongneng people are running on the road, just as the company are marching forward bravely in the trend of the times, step by step. Finally, Guo Qingchen of the quality department and Zhang Rong of the materials department won the champion of the men's and women's group respectively.
This is the company's first marathon sports event, the management team carefully planned and actively mobilized. The company organized staff to provide guarantee, convenience and safety for the activities. They are highly praised by competitors for their professional and thoughtful service. The cable workshop organized a wonderful performance of opening dance and cheerleading. Through personal participation, the majority of employees have greatly improved their initiative to participate in the company's activities and team cohesion.